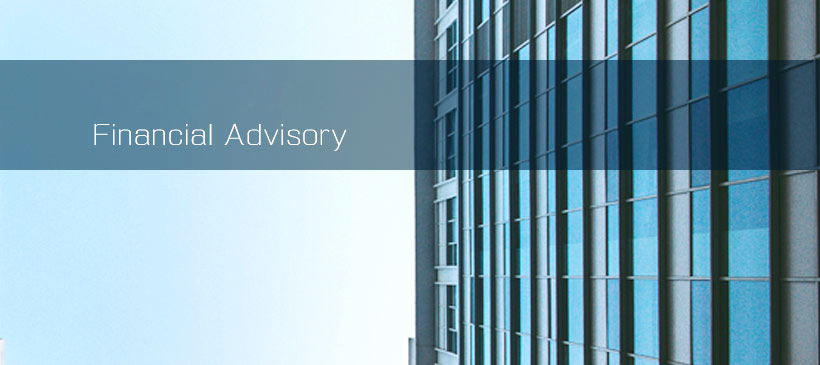 Gathering expert teams in the fields of investment, law, operation and branding, Financing Department will provide all – round and one - stop investment and financing solutions as "business model optimization - brand promotion - financing planning and implementation (valuation consulting, capital matching, transaction negotiations) - channel resources docking" for the project through the way of vertical deep consulting.
Service Process
Project Evaluation-operation improvement-- Financing planning-- Investment letter of intent— Auxiliary responsible investigation-- Investment agreement negotiation-- Post –investment branding and resource docking
Case selection

In December, 2016, the third party signing platform e-Qianbao, which is under Hangzhou Tiangu technology, held a conference in Beijing officially announced that they had acquired 45 million yuan in A round of financing with the Oriental Fortune Capital as the lead investor and the THC Ventures as the co-investor WISE & HONEST was the finance advisor of this round of financing
e-Qiaobao was founded in 2002, headquartered in Hangzhou, is an open SaaS platform dedicated to providing users with online electronic signage services. As an Internet-based application, at present, e-Qiaobao already has more than 100,000 business users including BAT (Baidu, Alibaba, Tencent), Vanke, Ting Hsin International Group, Pharmaceutical Procurement center of Zhejiang Province and Zhejiang provincial government as well as 500 Million individual users with the cumulative signature of more than 100 million times. Except for the core electronic signature product, based on different scenes, e-Qiaobao also derives to provide users with a series of services such as electronic contract management, business registration, copyright registration, online arbitration, judicial evidence and etc.

January,2017, Ecohuanyu acquired access to tens of millions of yuan in pre-A round of financing from the Northern Lights venture capital WISE & HONEST served as the solo finance advisor of this round of financing
Beijing Ecohuanyu eco - environmental Technology Co., Ltd, as the transformation platform of the research and development achievements of CRAES's water environmental scientists, is committed to using the integration strength of technology, to change the Chinese water environment.
Ecohuanyu is China's most powerful water environment technology integration and system solutions services provider. As a high-tech water environment management company, Ecohuanyu is mainly committed to the water environment-related engineering design consulting and product development, the company has the highest level design and R & D team of China, nearly 40 patented technology, with its business coverage of the pollution control of cities, rivers and lakes; damaged rivers and lakes ecological restoration; sponge city planning and design; township and rural domestic sewage system construction; artificial wetland tail water treatment and safe reuse.

March, 2017, Harbin Wright Brothers acquired access to the New Orient investment of tens of millions of yuan of pre-A round of financing WISE & HONEST served as the exclusive finance advisor of this round of financing
Harbin Wright Brothers Technology Co., Ltd. is a company focused on the development of flight simulator. They "let everyone can achieve the dream of flying" as their responsibility, dedicated to becoming China's professional flight simulator manufacturer and China's largest aviation experience, training service platform. At present, they have obtained 19 national technology patents, and have passed CCAR-60 Department 4 requirements of the China Civil Aviation Regulations; and have accessed Boeing Asia's only IP, trademark use rights and the only Asian derivatives agent authorization.
Harbin Wright Brothers Technology Co., Ltd. based on independent research and development, using science and technology to help the dynamic alliance of production, adhere to one-stop business philosophy, they will be committed to expanding the development of the optimal combination model of "flight simulator +" in the future, they will open up the situation of making fly simulation machine as their center, joint with service stores, technology experience museums, business centers, education bases and other forms of diversification, to create a new commercial operation pattern with flight simulator inserted.

On July 10, 2017, North America s largest Asian commodity shopping platform Yamibuy announced that a $ 10 million A round of financing co-invested by GGV capital, New Oriental Group and K2VC has been completed WISE & HONEST served as the financial adviser of this financing event
Yamibuy went online in March, 2013, after four years of rapid development, has now become the first online shopping choice of the North American Chinese. Yamibuy has established a good brand image and won their love in the North American Chinese circle. Up to now, Yamibuy has more than 500,000 registered users, among every twenty American Chinese, there would be one who had been shopping on Yamibuy. From its initiation till now, Yamibuy has started from scratch, but also created a lot of brilliant records, the most typical example is the hot selling of the spicy sauce "Laoganma".
Investment institutions